Local Workshops
Simple Steps for Growing Your Business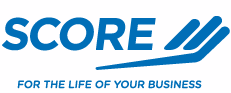 May 13 to May 27, 2014:
Plymouth Area SCORE and the
Plymouth Chamber of Commerce Present:
Simple Steps for Growing Your Business
Plymouth Area SCORE announces a "Growing Your Business" seminar series in conjunction with the Plymouth Area Chamber of Commerce. The seminars will be held on Tuesday May 13, May 20 and May 27 from 8:00AM to 10:00AM at the Plymouth Chamber of Commerce offices at 134 Court Street, Plymouth. A continental breakfast is available. The cost is $30 for one session or $75 for all three.
"Visioning" is the initial seminar on Tuesday, May 13 led by Jayne Talmage, Senior Vice President at ARRCO Medical. Former Principal of RCD/RSMeans Business Solutions in Kingston, Jayne is a market analyst and business strategy consultant to several industries including healthcare, architecture and construction and a former President of the Boston Chapter, American Marketing Association. Participants can expect to test expansion feasibility as part of this seminar.
"Pricing & Marketing" will be held Tuesday, May 20 led by Stan Strauss and Frank Roberts. Stan is a former VP General Manager and Consumer Sales Marketing executive with Pfizer, International Paper and Crayola as well as a former SCORE Chair and Vice Chair. Frank has over 40 years in the computer industry with responsibilities as VP and General Manager for Computer Memory Products as well as VP of Sales for Computer Systems and Graphic Products. Participants can expect to learn pricing, marketing and metrics fundamentals as part of this seminar.
"Financials and Funding" is the final session on May 27 led by Bert Welling, Vice Chairman of the SCORE Chapter. Bert was Managing Director of MedTech Capital, an investment banking firm for life science companies. Participants can expect to learn basics of understanding financials and sources of funding as part of this seminar.
Registration is Required. Click this link:
Chapter Events
No local events listed at this time.